Having trouble playing the cams - view our troubleshooting page.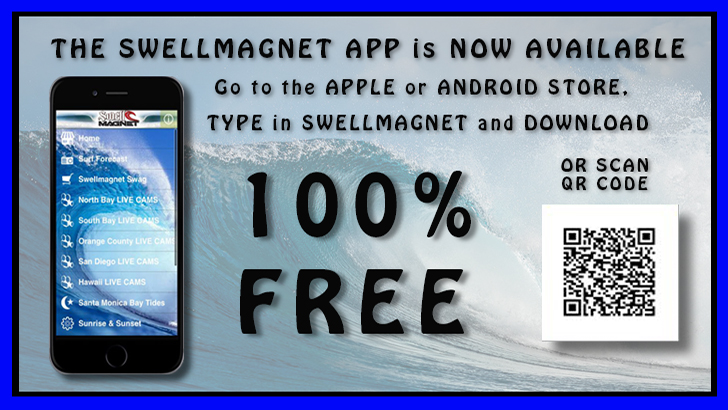 Current Surface Water Temperature
Looking for a free live Topanga surf cam? Swellmagnet.com maintains a comprehensive network of surf monitoring and data analysis equipment, along with an array of surf cams that constantly monitor wave and weather conditions. The company's team of experts gathers together the data obtained by way of this equipment, and extrapolates them into information that can be useful for anyone who is thinking of going surfing in Topanga. For surfers who have never experienced Topanga before–and even for locals who wish to maximize their surfing experience–the information provided at Swellmagnet.com is essential.
Topanga offers some of the most exciting and most memorable surfing experiences around. Among all the noteworthy surfing hotspots in California, Topanga stands out for both the quality of its waves and the ideal weather conditions typical of the area. As with most of California however, the weather and surf conditions at Topanga can be quite fickle at times, with surfers having no way to predict with any degree of certainty just what type of conditions they could expect when they get there. This is why Topanga surf reports are so useful.
Swellmagnet maintains one of the most comprehensive arrays of surf monitoring and analysis equipment in the United States. Comprised of state-of-the-art tools and propriety systems, the company's range of equipment is made even more effective with the implementation of an innovative surf cam network that provides up-to-date data about surf and weather conditions. This system gathers data around-the-clock, and compiles the information for analysis and extrapolation by Swellmagnet's team of surf specialists. These analysts have years of experience with monitoring and predicting surf and weather patterns, both in laboratory and real-world settings. In fact, it is this equal familiarity with the theoretical and practical aspects of surfing that enables the delivery of the accurate information provided in the Topanga surf report.>