It's Not Just "Seaweed"
Kelp, the golden-brown sea plants we see floating in the ocean and that wash up on our beaches, are an important part of the Santa Monica Bay ecosystem. Kelp beds serve many functions – they provide habitat for a wide variety of sea creatures and they even help reduce the chop from afternoon winds that surfers complain about.
However, our kelp forests are in danger. Pollution and human-induced ecosystem imbalances have contributed to the major decline of kelp beds in our bay. Fortunately, some help has arrived.
Replanting Projects Help to Save Local Kelp Forests
Thanks to a grant from the Santa Monica Bay Restoration Commission, a highly-trained group of scientists and volunteer divers have been spearheading kelp restoration efforts over the last few years, replanting and restoring the bay's kelp gardens. With funding from federal, state, and private donors, the Santa Monica Baykeeper organization has been cultivating and re-planting kelp in key habitats in the northern part of the bay—off the Malibu coast, just inside Point Dume. According to staff scientist and lead diver, Tom Ford, the Baykeeper kelp restoration project has been responsible for replanting approximately 15,000 cubic meters of kelp over the last 3 years. "We use only specially-trained divers," said Ford. "Each diver has a minimum certification of rescue diver and years of experience. Furthermore, each diver goes through a training process specific to our program for mapping, replanting, and maintaining the growth process."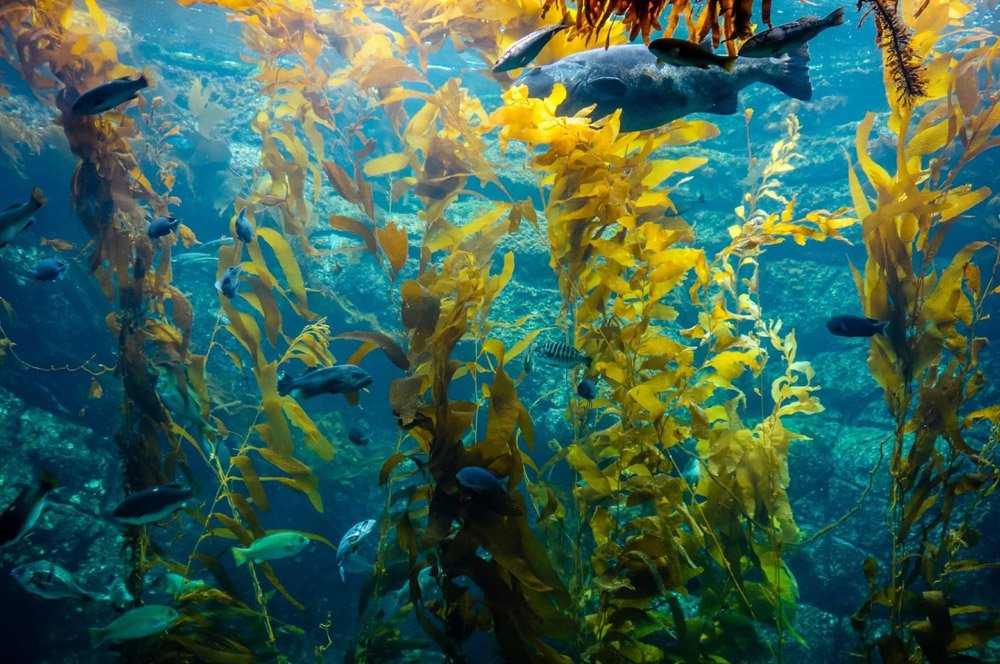 It's Very Hard for Young Kelp to Survive
Kelp can grow at a very fast rate—about one foot a day for healthy adult plants. But getting the "infants" started is the hard part. "Each small plant must develop a 'holdfast' to grip to the reefs and must be lucky enough not to be eaten by predators like urchins, or be ripped off by tidal surges," says Ford.
The kelp growth project is one of the most unique in the world and it's happening right here in our backyard—protecting sea life and improving the beauty and diversity of the Santa Monica Bay. For more information, go to
www.santamonicabay.org
Or
http://www.smbaykeeper.org